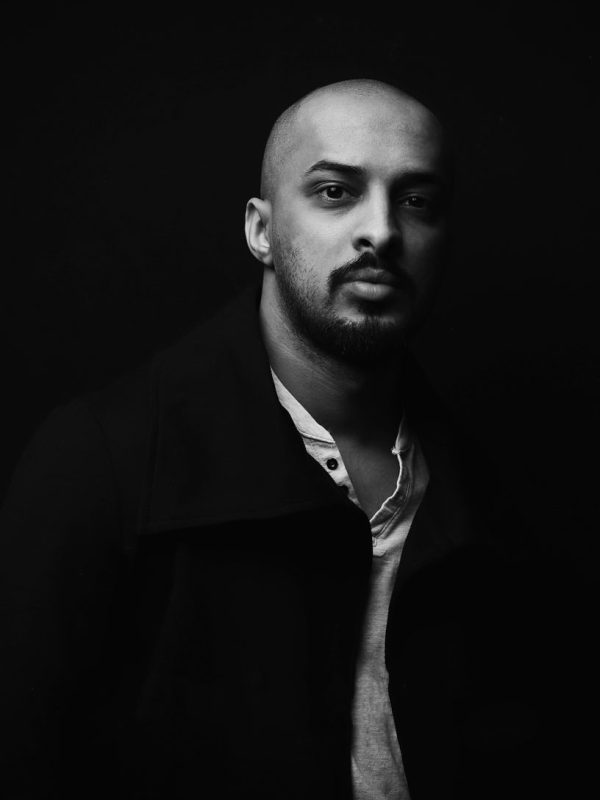 Graduated from NYIP School of Photography Rashid Alneaimi is on a mission to take commercial photography to another level. In an Exclusive interview with Rashid, we have asked some interesting questions.
Where do you see yourself after ten years?
Running my own production company
What motivates you the most?
Artwork, Ideas, A goal to reach.
If you could go back ten years, what advice would you give your younger self?
Take things slowly.
What are your greatest strengths?
Self-confidence
What are your weaknesses?
My kids
2 Things you scared of
Losing someone I love.
What is one thing you tried, and you will never do again
Shooting bad models.
Something you hate what everyone else loves
Riding the wave.
What fashion trends you don't understand. don't like
The baggy stuff, if it doesn't fit you means it doesn't look good on you, you don't have to follow the draft with everything.
What makes you lose your temper
Stupid people.
Something you love but everyone else doesn't
Rap music.
Three things you must do every day
Research on professional photographers around the world and learn more to improve my skills.
Your Hobbies
Lately, photography & film making.
Who inspires you?
Great work, creativity.
What camera do you use the majority of the time?
canon 1dx ii.
How much time do you spend taking photos versus retouching photos?
Time in the shoot depends on the work needed to be done in the shoot, the idea, the lighting, and more.
Prime or zoom?
Both depend on how you want to control the viewer's eye.
Who would you like to work with most?
Professional fashion designers, who know how to appreciate their work and value it.
Favorite photography website?
There's too many, but I am inspired mostly from Pinterest and Behance.
Who have you learned the most from?
Different professional photographers around the world.
Is there any magazine or advertising clients you have not worked with that you would like to?
Vogue, of course, is a target, and advertising clients, the bigger the name, the bigger the check.
What cameras and lighting gear did you start with, and what are you currently using?
Cameras I always used are canon, and lighting I started with Visco, but now I am using Godox.
How do you prepare for your projects? Do you picture beforehand in your mind the images you take?
Of course! I always tell the clients that I see things you don't.
What compliment touched you the most, or what do you think is your biggest accomplishment?
The compliment I got from my wife, she said that I'm bringing something to the photography world in Kuwait that wasn't there, that made me accept all kinds of criticism I'm facing every day.
What mistake should a young photographer avoid?
Mistakes always will make them better but avoid making whats simple hard, always do it your way.
If you weren't a photographer, what would you be doing?
Filmmaker, Cinema, is home to me.
What three words describe your photography style?
Always be different.
Your best memory as a photographer?
When I worked with MTV, Newyork, and my Graduation from NYIP.