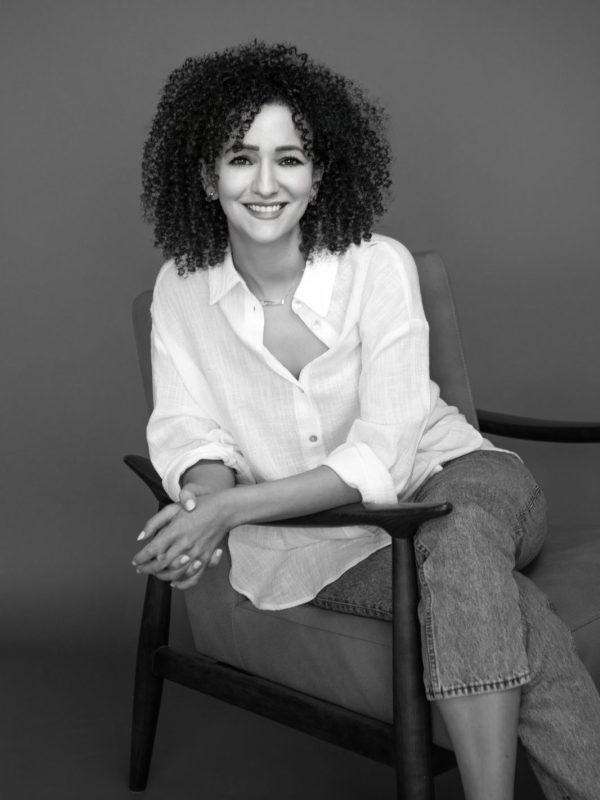 EXCLUSIVE INTERVIEW WITH​
I always get asked this question before interviews and I struggle to provide the right answer. There is a sense of expectation that comes with this question that would almost warrant me being worthy of this interview. It should be an introduction that makes the reader keen to continue reading.
I'm an Arab, a Muslim, a daughter, a sister, educated in design, and built a career over the span of 15 years in communication. From brand building to advertising, I focus on strategy and creative ideation. I got a head start in my career and worked while I was in college. This put me ahead of my peers in terms of experience and probably ambition. I eventually grew to become one of the youngest group directors running a multinational agency office in the MENA region. Soon after I cofounded my pride and joy, Beattie and Dane. A creative firm based in Kuwait that would go on to be recognized globally and awarded at Cannes Lions and Dubai Lynx. A year ago I decided I wanted to pursue more of my dreams. So I packed up, sold and exited my company and moved to Dubai. Now I am the host of a podcast called, Something to Consider, where we dive into topics around mental health, entrepreneurship, creativity and culture with the intention of looking at truths from alternative perspectives. I also run a strategic consultancy for CEOs in the region called Bark & Berg, where we help develop playbooks for brand and business growth. In my spare time, I am writing a book. My passion is writing and storytelling and I always tell people that "I have a story inside me that needs to be told." Whether that is something I pursue in this lifetime or not, it keeps me dreaming.
how did you start your career?
I studied design or visual communication at the American University of Sharjah. Mid-way through my junior year I worried I had made a terrible mistake as I wanted to do more than sit behind a computer and design things. So I started interning at different company's so that I could try different things. By my senior year, I landed a part time job at a multinational branding agency which was the pivotal point at the beginning of my career that opened doors to opportunities but also gave me the confidence and the foresight to know that I had much more to offer. I started a full time job with another multinational agency right after college and haven't stopped working since.
what do you enjoy the most/least about what u do?
I enjoy the beginning. The way conversations start when it comes to strategic communications in all its forms whether it is branding, marketing or advertising is that anything is possible at the beginning. We are at a stage where we want to figure out what the brand needs, what are our ambitions as a business, it is the free flow stage of the project. Communications is a two edge sword. It has the power to really influence the way people see something. So I always feel like I have a responsibly to approach my clients with the utmost ethical standards when it comes to what I recommend. But the flip side of that is that I may not believe in the brand or business I am working with. And I don't like working on things I don't believe in. That, coupled with the "hustle" and never stop working culture in the world of advertising and communication I find very toxic.
what is ur biggest fear?
To unintentionally hurt someone in a way that could have been avoided.
what motivates you to work hard?
My drive to become better than my last accomplishment. I always need to feel like I am on this trajectory of growth. This can sometimes become very exhausting and toxic, but it does motivate me to maintain my will to keep moving forward. I also really do want to make an impact with what I do. I constantly look for meaning in my work. And if I struggle to find it, I resort to finding alternative ways to create it. That I'm itself is hard work.
what is ur biggest complaint about what you do?
That I am my own worst critic. Nothing is ever good enough. I almost set impossible standards for myself which always leaves me wondering, "could this have been better?"
what is ur proudest accomplishment?
I am proud of so many of the accomplishments that have come from my work. However, my proudest accomplishment is that my success has not changed me or my values. I am still the same Dana.
what makes u laugh the most?
People who are so authentically themselves.
how long did it take you to get to where u are today?
Career wise, 14 years. But I am and forever will be a work in progress. I am no where close to where I know I could be when it comes to my ambitions and dreams.
are you satisfied with ur accomplishments?
Yes. I think I have done a good job at doing things that give me the insight and credibility I need to do the work I do at the standard I expect of myself. But I do have other aspirations and dreams.
if you had the chance to start over what would you change?
I think I would have taken a break after college to do something creative. I would have worked in a theatre in New York, or taken cooking lessons in Paris for a year or applied for a writers residency program. Something that would have given me less structure and more freedom to flow. But this always makes sense in hindsight. I honestly wouldn't want to start over again. I am happy where I am today.
would you consider yourself successful?
I think I am successful by the standards I set for what success is for me today. I am healthy, I have everything I need, and the people I care most about. That beats any material success I could have.
have you ever had a nickname? if so, what is it?
I have a few. My friends usually call me D, Dano, or Hanbali. My very close friends and family call me Dandoon, Dandoona or Dandooni. But I love when my parents call me "mama" or "baba." It's the most endearing of terms for me.
do u like or dislike surprises? why or why not?
I think I do in theory, haha, but I honestly have such a switched on radar that I am rarely ever truly surprised. I have a sixth sense and can usually read or feel what is going on around me. I'm good at "acting" surprised.
if money was not important, what would u do all day?
I would cook and write. All day. Everyday. In my home. Surrounded by people that I can talk to about everything in this incredible world.
how would others describe you?
Probably intelligent, successful, sophisticated and sarcastic. Although I'll be very honest with you, I wouldn't describe myself as those things. They wouldn't be top of mind for me.
what is the best and worst gift you have received?
Best gift: my brother
Worst gift: really hard lessons that I wasn't ready for. They were a gift in the end because I learned but they weren't easy.
aside from necessities, what is one thing you cannot go one day without?
My Iphone. I am addicted and could probably live with just my phone in life.
how many pairs of shoes do you own?
Probably between 30-40 pairs. And I only wear 5 of them regularity.
have you ever had a secret admirer?
Yes, although he didn't stay a secret for long, haha.
what's the most daring thing you've ever done?
Walk away.
what was the last book you read?
The pact we made by Layla Ammar.
are you a tidy or a messy person?
I'm super tidy. I would be considered the "Monica" of my friends group. I do secretly hate doing the dishes so they do tend to pile up before I get to them.
what's ur favorite fast food chain?
Thinnies in Kuwait or McDonalds globally.
what's ur favorite family recipe?
We have a staple at home which is biryani and chicken. It is a super simplified recipe but I swear it is the only dish that literally tastes like home.
what's ur favorite family tradition?
Every Friday, my father goes out and gets us fresh manaeesh for breakfast before he goes to prayer. Literally, we have had this same ritual every Friday my whole life.
what's ur favorite childhood memory?
Walking up at night and watching movies with my mom. It was our "mother daughter" time. She is the reason I love movies and writing so much. I know all the classics because of what she exposed me to at a young age.
what's ur favorite movie?
Gone with the wind.
is your glass half full or half empty?
It depends on the day. I'm not perfect and by no means do I claim to always be in the best state of mind. But the majority of the time I would say, I'm a glass-half-full kind of girl.
what's the craziest thing you've done in the name of love?
Love. The craziest thing I have done is allow myself to truly and fully experience love. I think that is the craziest thing someone can do because it's so hard and such a vulnerable experience.
what was your favorite subject in school?
History and theatre.
do you collect anything?
Memories. I try not to possess too many items. I am someone who doesn't like to be attached to things. I clear my house a lot and donate a lot. The older I get the less excess I want.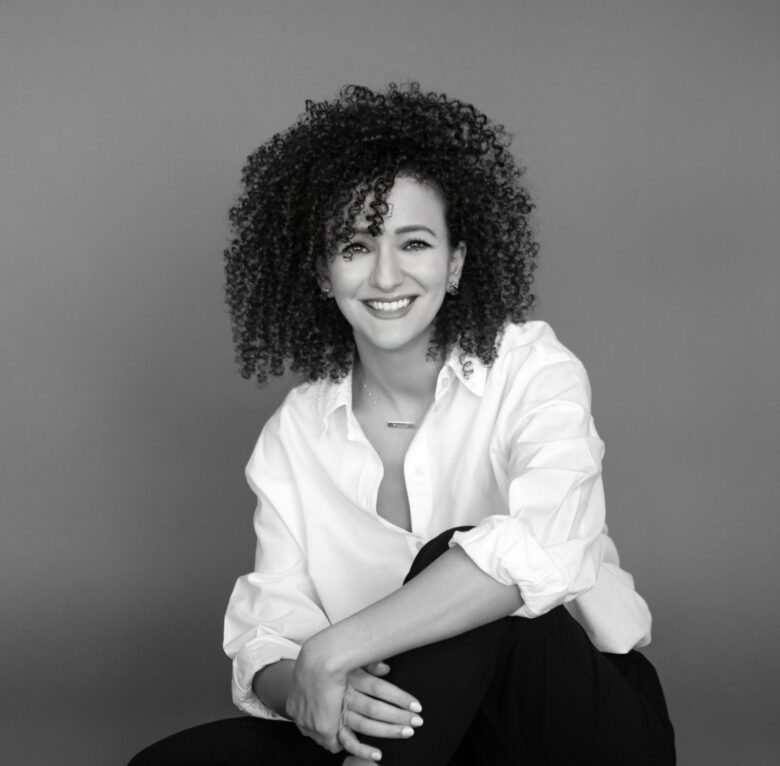 are you an introvert or an extrovert?
I think I'm an introvert but I have very clear extroverted tendencies when it comes to my work.
is there anything you wish would come back into fashion?
So many things! Now I would say anything from the 60s era. Skinny jeans and ballet flats. But also everything from the 80's.
what is your motto in life?
Stand for something or step aside.
if you had a warning label what would yours say?
Do not push me.
what song would you say best sums you up?
My way by Frank Sinatra
on a scale from 1-10 how funny would you say you are?
I hope an 8, haha.
what was your first job?
I was a designer at MBC Studios in the broadcast design department. I used to work on mini logo animations for 8 second bumper ads on TV. But I did start babysitting and making money for it when I was 13. Does that count?
3 things you must do every day
Write. Shower. Laugh.
Where do you see yourself after 10 years
Hopefully in a home that I own, writing, cooking and surrounded by people that I love.
how many languages do you speak?
Two. But I speak multiple dialects in Arabic.
who knows you the best?
Probably my mother and my best friend Sally.
what's your horoscope sign?
Aquarius
define love

Consistency and commitment. Maybe not at the same time, maybe not all the time but love, I have come to find, is the epitome of a consistent commitment to it. To love is to make the choice to commit and it is hard work. But because it is hard work, it is worth it. I wish everyone I knew had a chance to experience it for themselves beyond their family to understand how profound it is to make that choice in life, even if it is just once.