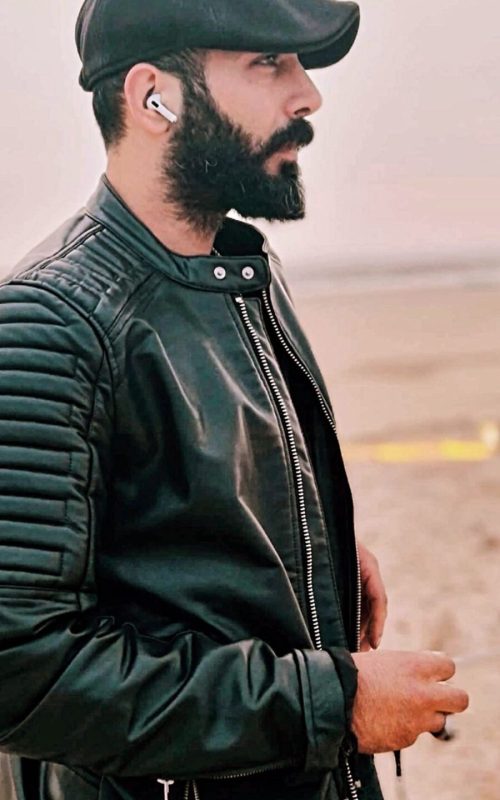 is a young and talented Artist from Kuwait who has a diverse range of artistic abilities. He works with a variety of mediums including acrylic, oil, sculpting, wood, gypsum, clay, watercolors, and pencil art. With his exceptional talent, Ahmad has won 11 awards in local exhibitions and 1 international award. His art is known for its vibrant colors, intricate details, and emotive subjects. Whether he is working on a sculptural piece or a painting, Ahmad always manages to capture the essence of his subjects and convey powerful emotions through his art. With his impressive talent and dedication to his craft, Ahmad Alhussaini is definitely an artist to watch out for.
how did you start your career?
When i got in studying art i started participating in exhibitions and in the first exhibition i participated in i won
what do you enjoy the most/least about what u do?
I enjoy the peace of mind it brings me / that it takes all my time and angry
what is ur biggest fear?
Not doing enough
what motivates you to work hard?
Emotions
what is ur biggest complaint about what you do?
Not to much support from society, communities, and the unfairness of judging in local exhibitions
what is ur proudest accomplishment?
When i won in my first exhibition in 2016 and when i won first place in RAK dubai exhibition in sculpting and it was against all over the worlds artist
what makes u laugh the most?
Family and close friends,
how long did it take you to get to where u are today?
6 years
are you satisfied with your accomplishments?
Yes though not enough
if you had the chance to start over what would you change?
Nothing
would you consider yourself successful?
Yes
have you ever had a nickname? if so, what is it?
Artist
do u like or dislike surprises? why or why not.
I do like surprises cause the person made an effort to make me happy
if money was not important, what would u do all day?
Still, paint and do art
how would others describe you?
A human
what is the best and worst gift you have received?
My dad got me my first car and i don't have worst all have a meaning to me
aside from necessities, what is one thing you cannot go one day without?
Praying
how many pairs of shoes do you own?
12
have you ever had a secret admirer?
Yes
what's the most daring thing you've ever done?
bungee jumping
what was the last book you read?
Quran
are you a tidy or a messy person?
Tidy
what's ur favorite fast-food chain?
Seafood, steaks, burgers then the rest
what's ur favorite family recipe?
Fish
what's ur favorite family tradition?
Family gatherings
what's ur favorite childhood memory?
When I started drawing
what's ur favorite movie?
Moulin rouge
is ur glass half full or half empty?
Half empty
what's the craziest thing you've done in the name of love?
Was about to get married
what was ur favorite subject in school?
Art
do you collect anything?
Stones, rings, and sculpting
are you an introvert or an extrovert?
The introvert at the same time extrovert
is there anything you wish would come back into fashion?
Old classic suits and coats
what is your moto in life?
Be good, talk good, do good, and mostly love endlessly
if you had a warning label what would urs say?
Beware this is a work of art
what song would you say best sums you up?
There is no sunshine when she's gone
on a scale from 1-10 how funny would you say you are?
9
what was ur first job?
Teacher
3 things you must do every day
Pray shower do art
Where do you see yourself after 10 years
Big places
how many languages do you speak?
2
who knows you the best?
My sister
what's your horoscope sign? and do you believe in star signs?
Virgo not that much
Who inspires you?
My self
What fashion trends you don't understand. don't like
Turbans
Craziest rummer you heated about yourself
That am not easy to talk to or approach
Your First celebrity crush?
Monica Bellucci