H&M unveils a line that stands apart from anything the Swedish clothing company has previously offered. The latest collection, part of the Innovation Stories program, highlights the ways in which our offline and online lives are increasingly entwined. It combines the high level of workmanship that is associated with high fashion with the dream of virtual closets.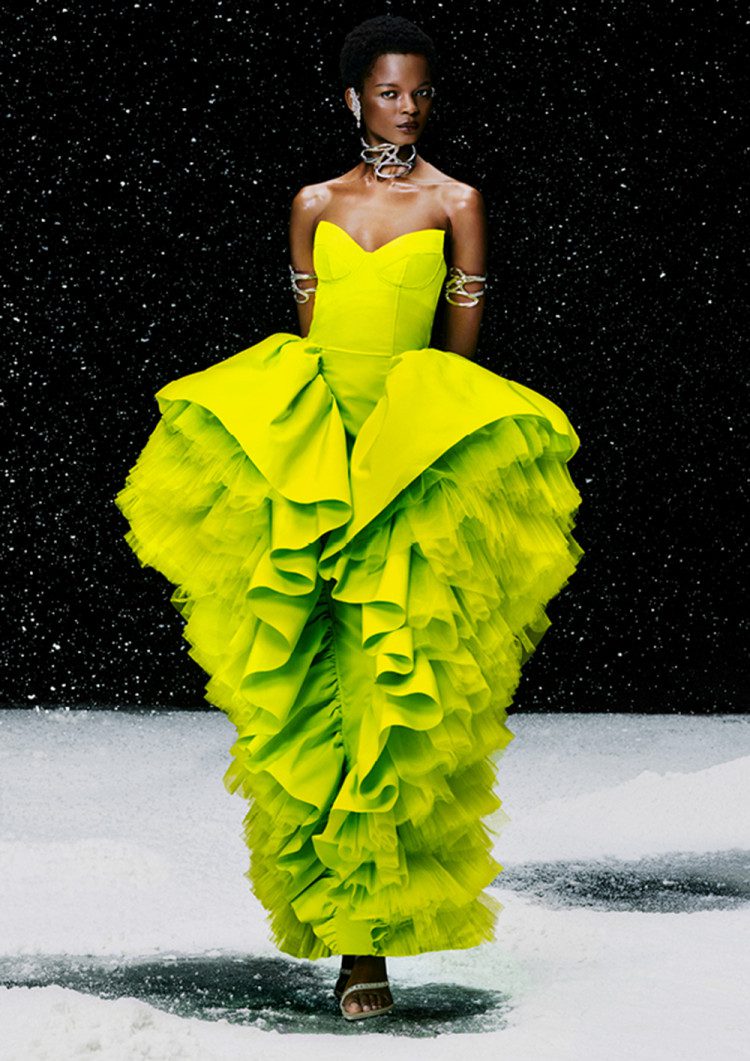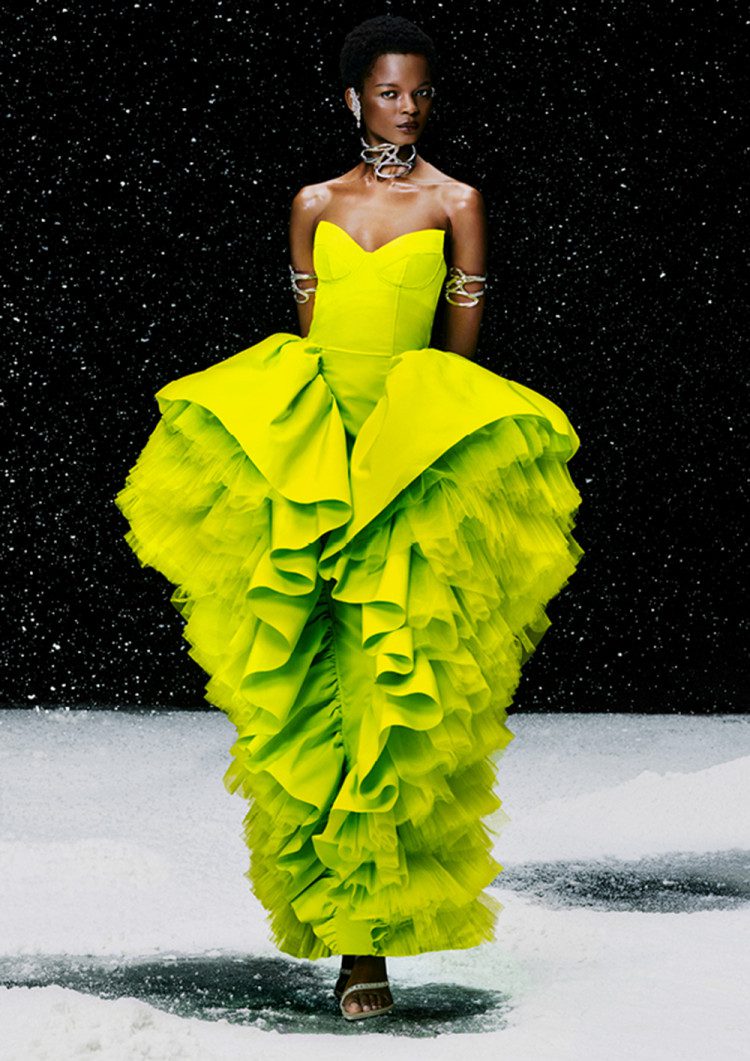 What's the process there? H&M has produced a ready-to-wear collection that appears to transcend beyond dimensions—three, to be exact—by fusing inspiration from the Metaverse with the tactile beauty of the real world we live in. Three distinct collections will be available to customers as part of a rental program in select H&M stores: the first, a series of daring womenswear and menswear looks complemented by accessories that place a focus on circularity and sustainability; the second, a special selection of creations; and the third, a digital collection created in collaboration with the Institute of Digital Fashion, a digital atelier and thinktank based in London.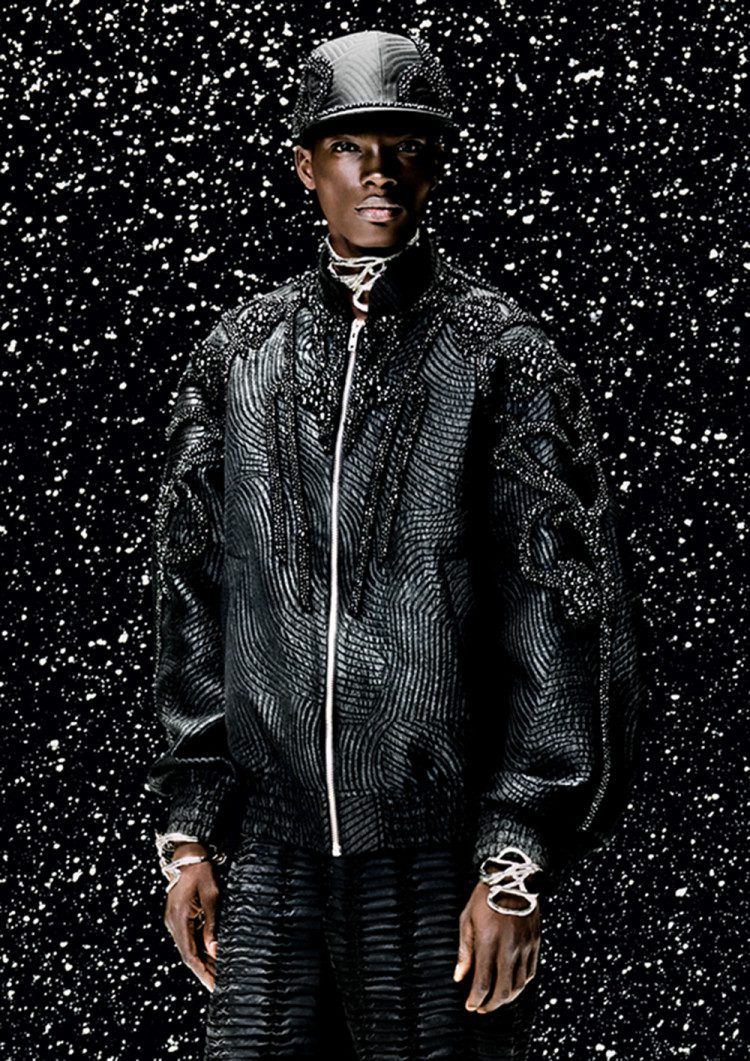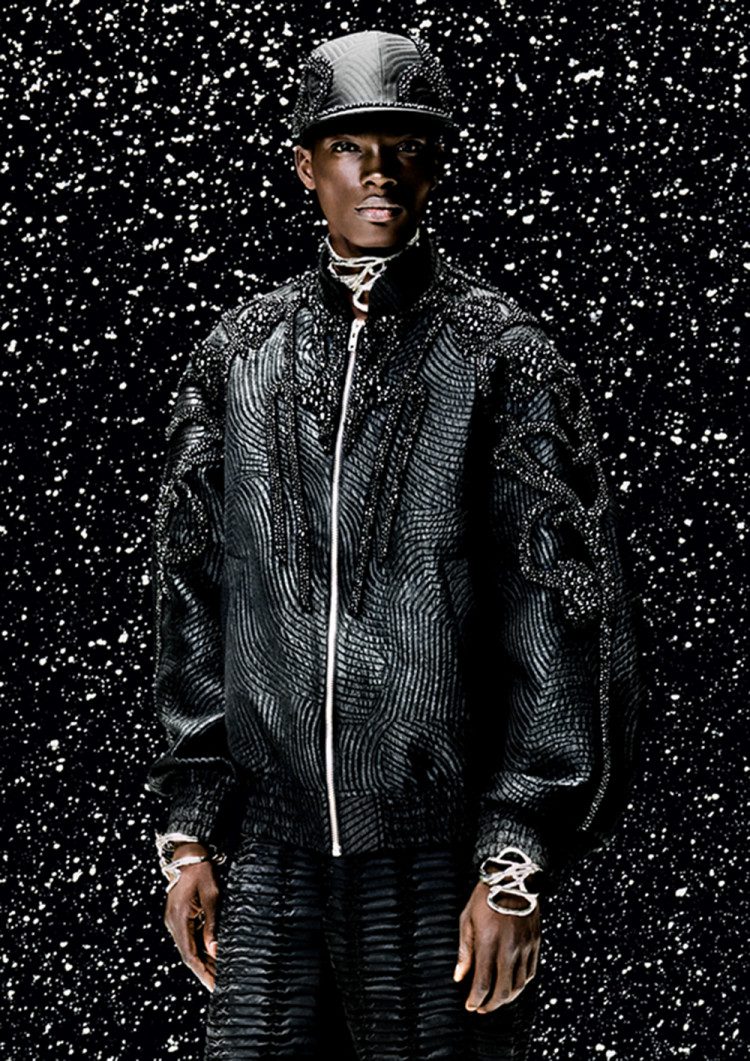 What makes H&M's newest fashion baby so alluring is its statement-making design in addition to the original thought process behind the major debut. Imagine asymmetrical cuts, a ton of dexterous stitching, and vibrant colors that demand attention. Two standout items are an oversized black beaded jacket for males and a vibrant yellow dress with corset details from the womenswear area. The molten metal finishing on futuristic jewelry items elevates the collection.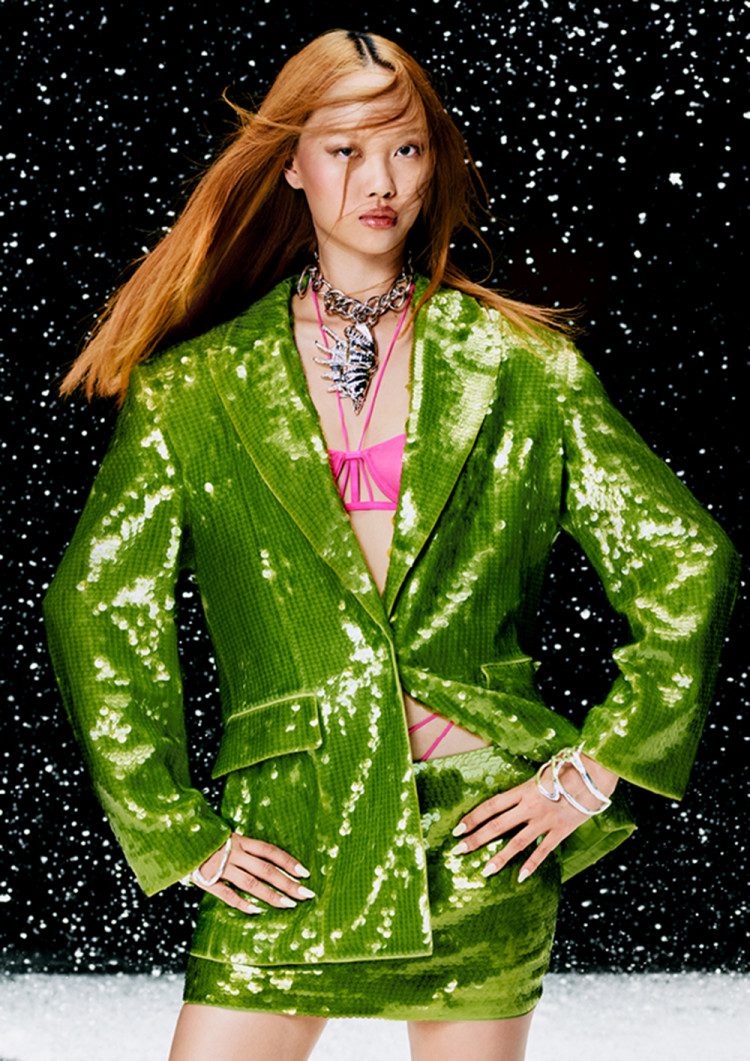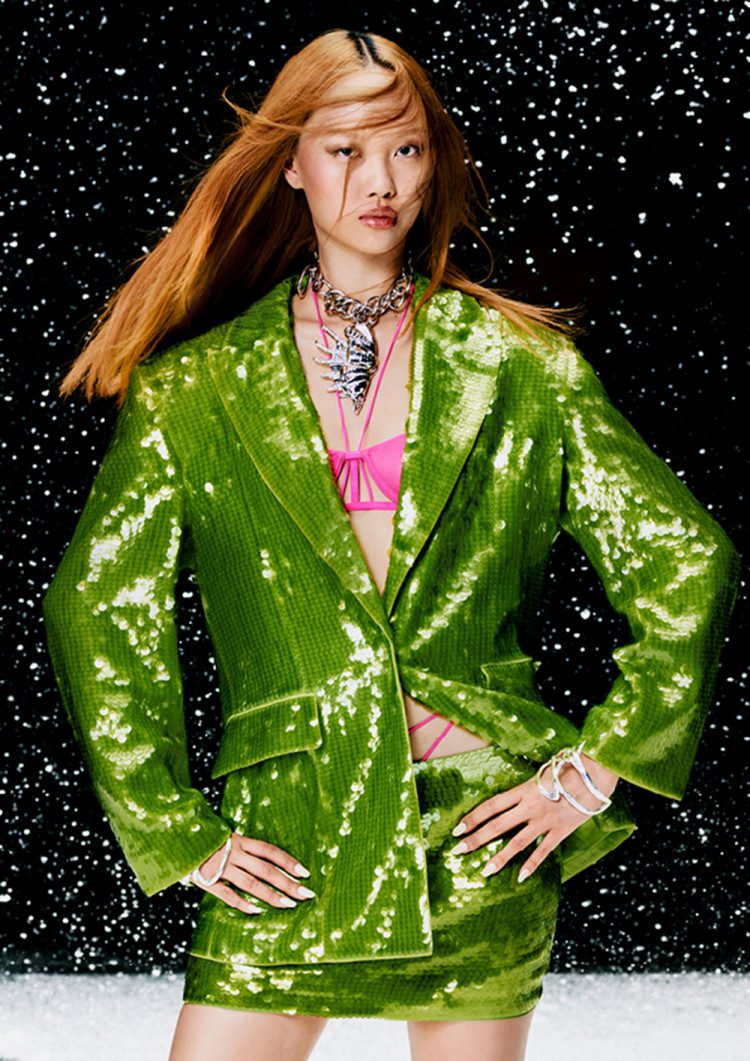 The new collection is in keeping with H&M's objective to focus more and more on ecologically responsible practices as time goes on. Recycled polyester fibers from previous garments and textile waste gathered in collaboration with H&M's garment-collection program in shops are used in a few pieces from the new metaverse-inspired collection. In the most recent collection, 100% recycled sequins also make an appearance after years of hard effort; look for them on sparkly dresses, leggings, and a blazer and skirt combo.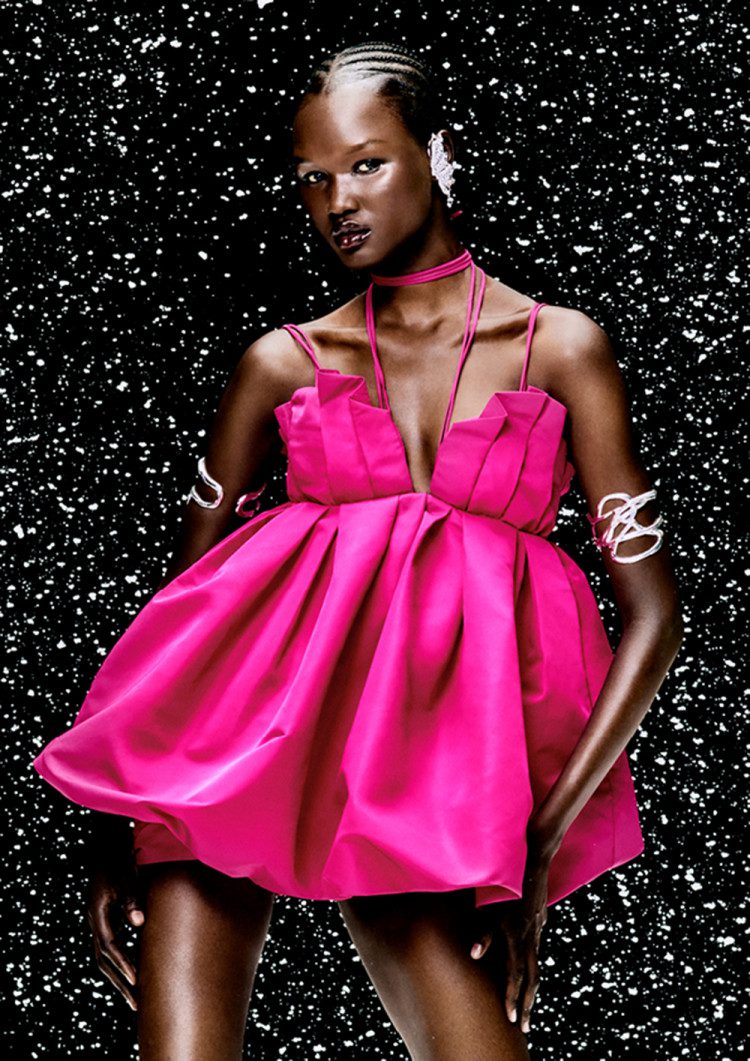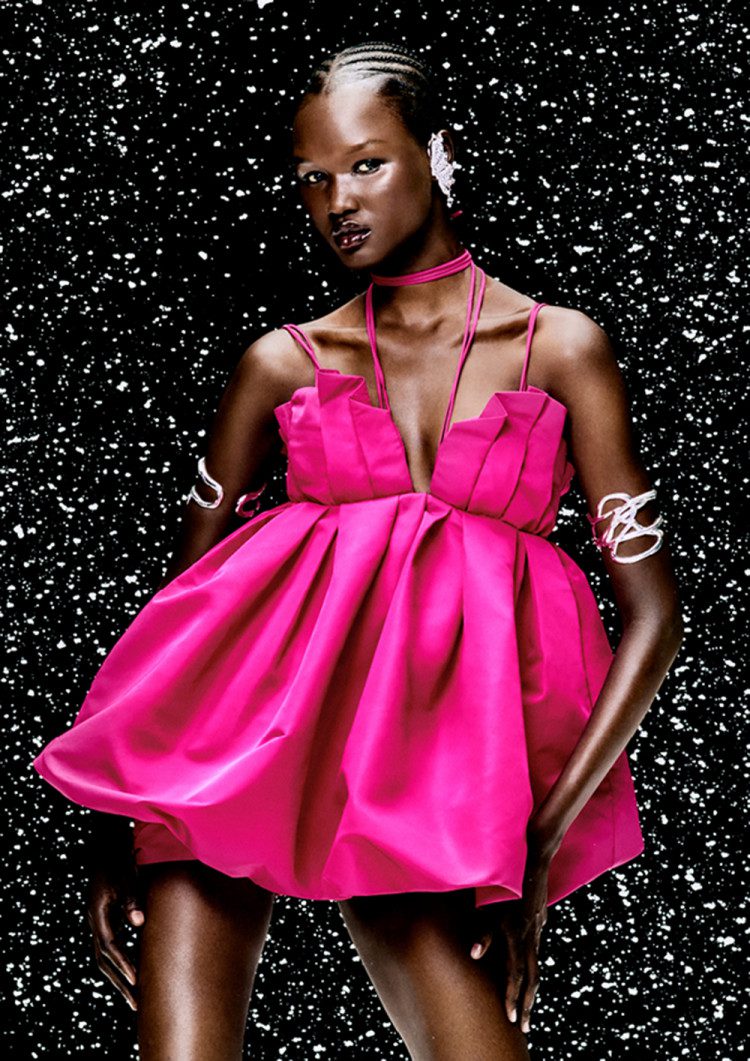 The H&M app has five augmented reality filters that are available to its family of customers as part of the digital collection. The AR fashion lenses provided by Snapchat let users visually try on outfits because they were created in collaboration with the Institute of Digital Fashion. What is more desirable than that?
"The growing virtual dimension of fashion presents exciting future potential for H&M, allowing us to create vivid, bold, and daring virtual counterparts to our physical collections," explains Ann-Sofie Johansson, H&M's creative advisor. A more inclusive and sustainable fashion vision that is accessible to everyone throughout the world is also made possible by the seemingly limitless creative opportunities.
Johansson discusses the Innovation Metaverse Design Story lineup with Vogue Arabia in the interview that follows.
You should be proud of your latest H&M collection; it is fantastic. How did the notion to create this line come about?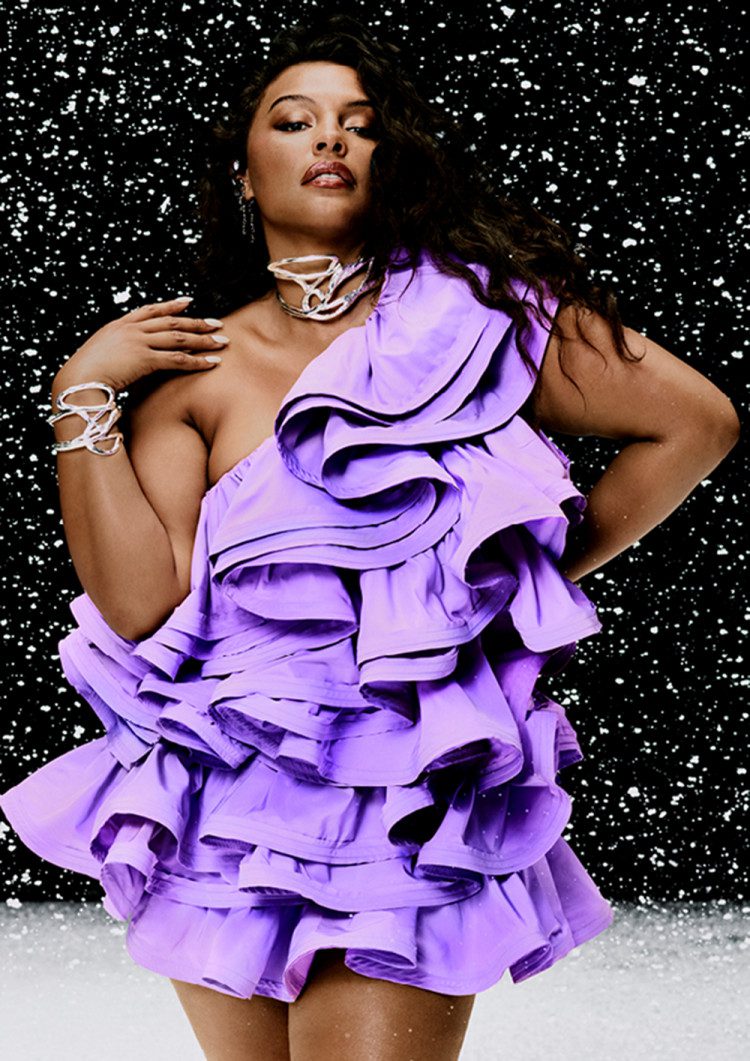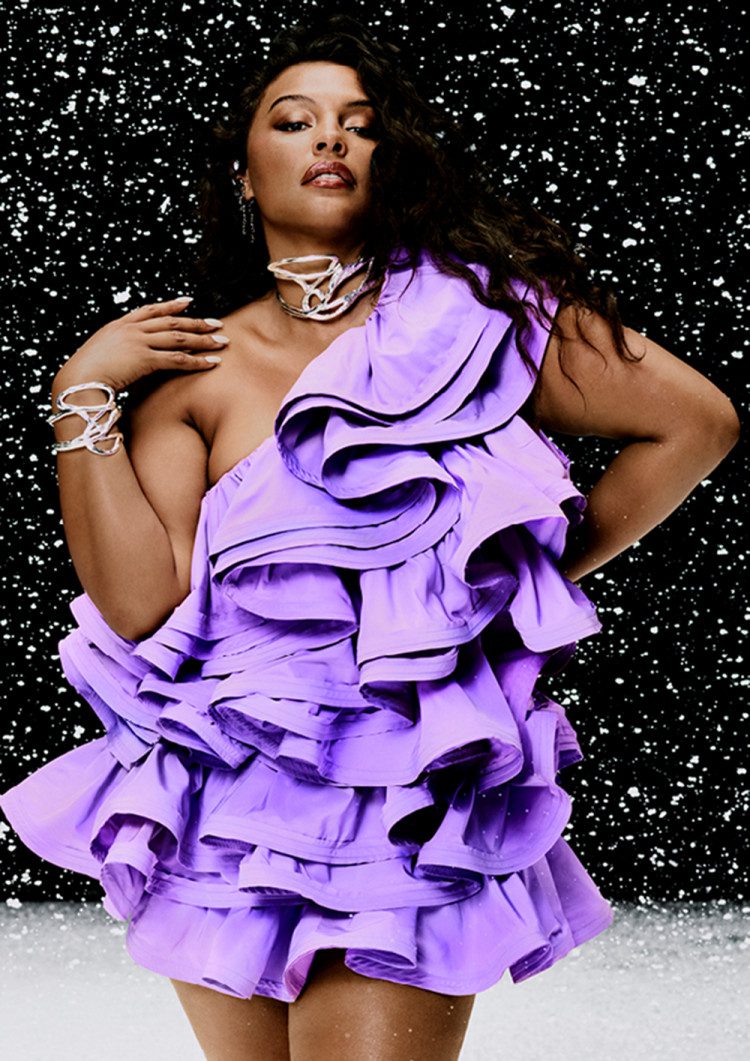 Many thanks! Having worked on this collection for a while, it is wonderful to finally offer it. The initial discussions with the design team were primarily about the future of fashion and the more virtual elements of the industry, which will allow each of us to express ourselves in certain ways. We also discussed circularity, which H&M views as a top priority. Our company aims to be net-zero by 2040, and circularity is a key component of that. We wanted to design a collection that took a holistic approach to circularity, showcasing amazing material innovations and manufacturing techniques in an eye-catching physical collection that felt really elevated and exciting, as well as a virtual extension that could suggest more inclusive and sustainable ways to enjoy fashion. We also wanted to include some rental items, which is another example of the circular economy.
Even a cursory glance at the new collection reveals how these works of art straddle the present and the future. How did you choose the colors and design methods for the newest H&M product?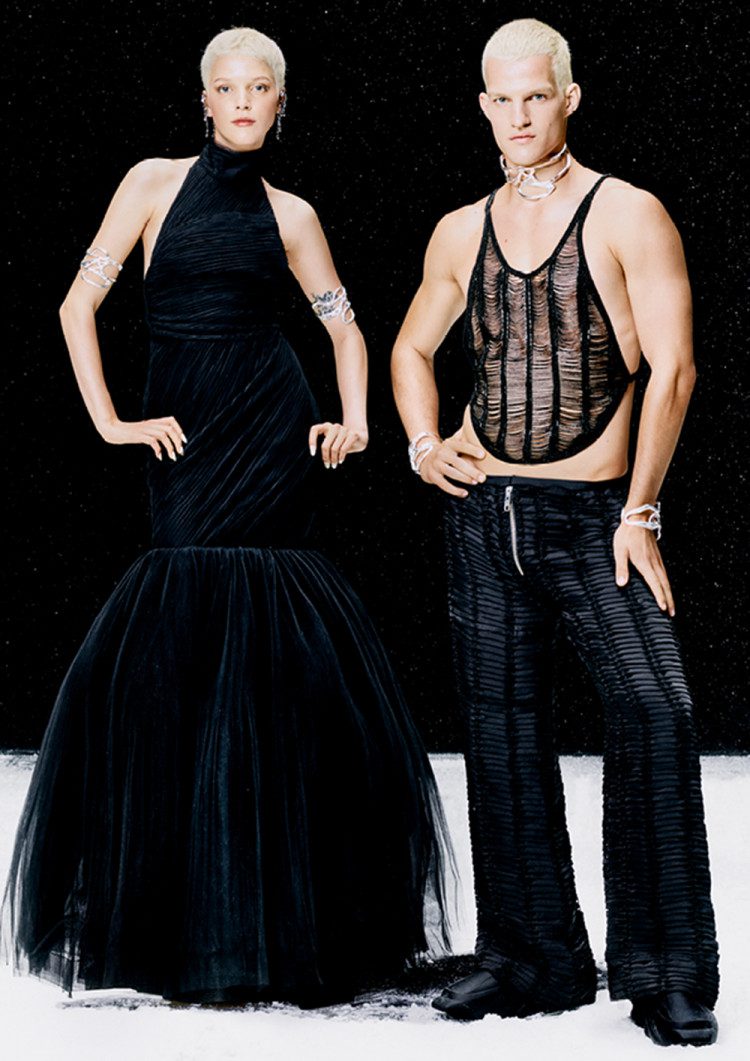 We wanted to design a collection that would be aesthetically striking both online and in person. And what was funny was that as soon as we started talking about the digital world, the metaverse, and what our avatars would be wearing in the future, we also started to think about the beauty of the physical world, zooming out to see the earth from space and zooming in to see how amazing microorganisms can be. We wanted the clothing's physical qualities to be rich and tactile in order to reflect this affinity with nature. And of course, they incorporated a ton of cutting-edge innovations, such as sequins made entirely of recycled materials, which is something we've been working toward for a very long time, as well as polyester made entirely from recycled materials and textile waste. They also thought about adding trimmings and used monofibres to make it easier to recycle clothing after it has reached the end of its useful life.
This time, H&M's apparel can be purchased, rented, or even used digitally. What makes each portion unique in your opinion?
I should clarify, though, that while this collection is the first to combine these three specific components in a single project, we have been experimenting with them in other collections for quite some time. In four stores, you may rent items from our Conscious Exclusive and H&M Studio collections, which we introduced in 2019 when we opened our flagship store in Stockholm. Another area we've looked at is digital fashion, with projects like a runway show in the Animal Crossing game and the release of a Divided collection of wholly virtual items in association with DressX. The thing that really stands out to me about this collection is how carefully thought out the garment construction is, from hand-worked embellishments to gorgeous boning, on top of all the amazing innovation at work. Not only are these pieces "wow," but they are also exquisitely made and of incredible quality. I believe H&M has always excelled at accessibility: if you don't want to buy anything, you can rent it for a particular occasion or you can try it on digitally and post a picture to social media. We really believe that it provides something for everyone.
H&M appears to be emphasizing ecological practices more and more, from using recycled materials to allowing individuals to rent items. Could you please elaborate on these choices a little? In the upcoming years, what else can we expect from H&M?
Sustainability is undoubtedly a top priority for H&M, but I must admit that this is nothing new; our company has been implementing a sustainability plan for more than 25 years. Over 200 individuals currently work entirely in sustainability jobs across the firm on a worldwide scale. Furthermore, it is ingrained across the entire organization. For instance, by 2025, we want all of our designers to be utilizing the Circulator tool, which we used to create this particular collection of Innovation Stories and which encourages designers to think more circularly when creating collections. We have established challenging goals, such as employing 30% recycled materials in all H&M Group products by 2025 and reaching net-zero by 2040. (there is lots more information about this and all our other goals on our website). Even while we are aware that more has to be done, we think that working together with governmental organizations, corporations, and other stakeholders is the best way to bring about constructive change. We are resolved not to blow the chance we have to change the world as a multinational corporation.
What motivated you to develop unique AR filters? What goals do you have for them? How did the process of design work here?
Returning to the metaverse theme, we were enamored with the concept of fashion's expanding borders and the thrill of being able to put on items that you couldn't wear in real life, like a dress made of glass. We wanted to provide our consumers a special digital experience, and we thought that using AR filters would be a fun approach to achieve that. We brainstormed concepts with the Institute of Digital Fashion in London, and they assisted us in bringing some of our creative visions to life. It was a thrilling procedure.