While the VMAs have so far delivered nothing (beyond an abundance of leather and a motley gang of looks), one woman's surprising arrival has made us ready to ignore the rest.
Taylor received the award for video of the year for a video she made herself, and she announced the release date of her new album, which is October 21. Huge event!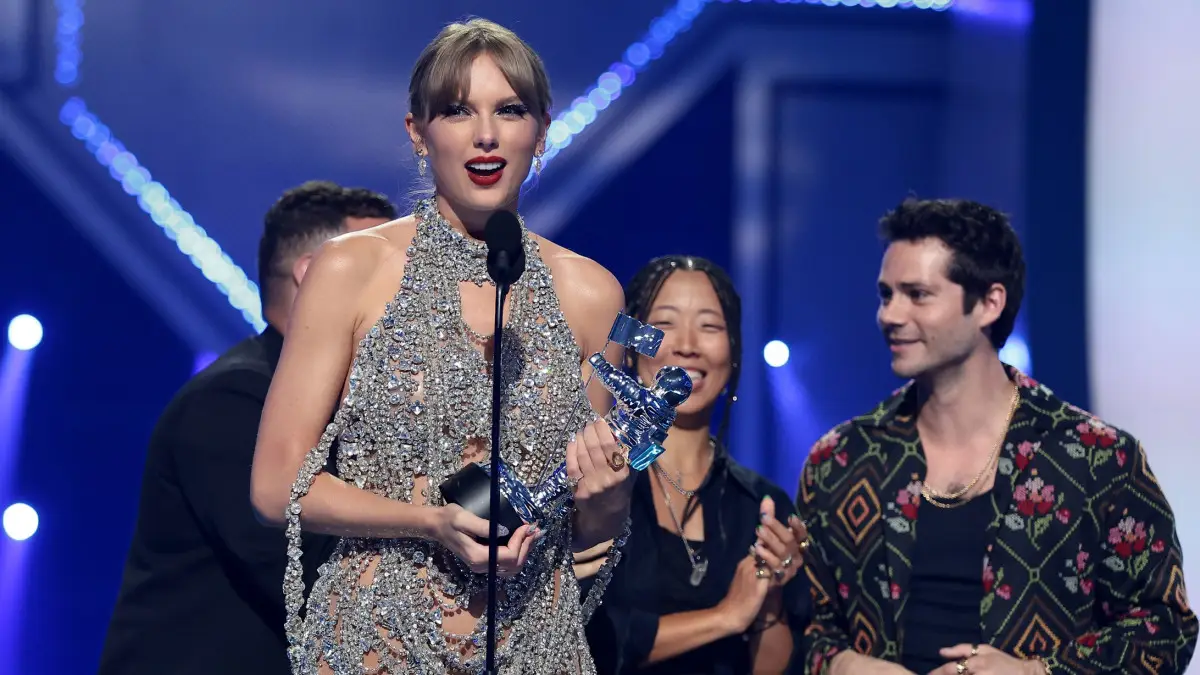 She showed up, "Mirrorball"-style, covered in crystals from head to toe, and her presence alone flipped the script on this bus. She is a sparkling diamond amid a sea of tasteless darkness.
It doesn't matter what naysayers have to say about her; I will always be a diehard Swiftie, and you should be too. Who else could make us weep for 10 minutes straight over a breakup from our teenage years that we thought we'd gotten over? When accepting her Moon Person award for the "All Too Well" music video, who else than Dylan O'Brien would have the the grace to bring out onstage? (yes, she got through her speech uninterrupted this time). We can't help but express our gratitude to her for all the ways she's helped us feel supported and encouraged, and for the fashion advice she's given us on this dreadful evening.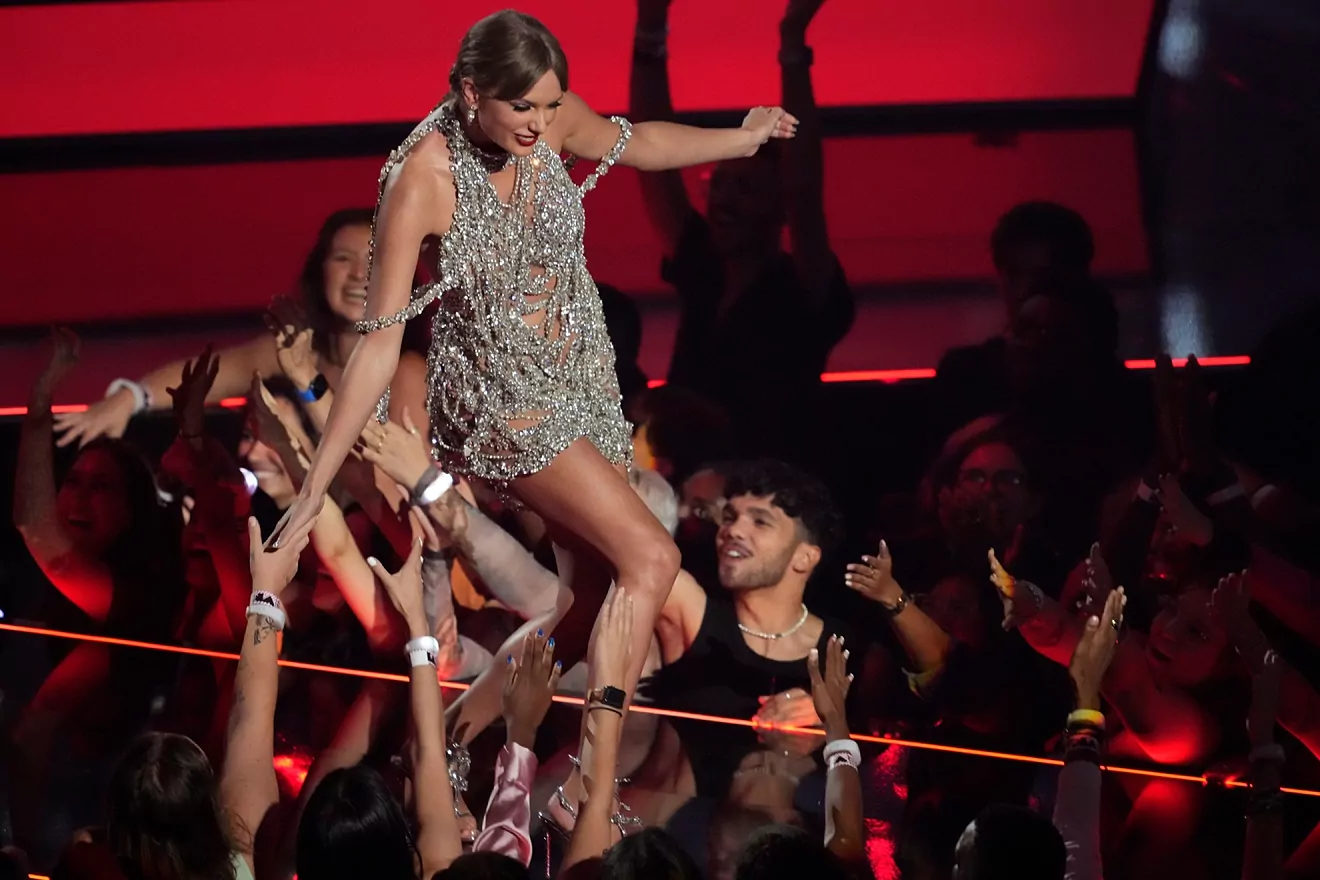 I'd say she was the best dressed celebrity on the carpet, which, considering the standard of clothing at this New Jersey event, may not be saying much. But at least we have something entertaining to look at thanks to Taylor. Everything about her was stunning, from the rhinestones in her eye makeup to her signature red lip to her silver stiletto heels. A huge debt of gratitude is due to Ms. Swift for single-handedly reviving the Video Music Awards.
Cue a total Internet meltdown*
At midnight, she took to Instagram to share more about her 10th album Midnights, along with its cover and inspirations. Hint: all the existential thoughts you have when you're awake at ungodly hours of the night.
Everyone was over the moon about the news—and there's plenty of proof to go around. Here are all the best Twitter reactions to T-Swift's big night.